Here's a letter from Harbor Freight Tools that I was impressed with their efforts to help veterans:

Today we honor the men and women who have served in our U.S. armed forces. On Veterans Day and every day, we are enormously grateful for the sacrifices they and their families have made to protect America.
Too many of those who made this sacrifice are struggling with homelessness, worrying about their next meal, and suffering with disabilities. At Harbor Freight, we believe strongly in supporting organizations that care for American veterans and their families in their time of need. That's why Harbor Freight Tools Foundation, LLC continues to support the important work of U.S. VETS, the National Coalition for Homeless Veterans, and The Mission Continues. Harbor Freight also provides in-kind support for hundreds of veteran-serving organizations' local projects in communities across the country each year, and our Associates also participate in activities that benefit veterans and their families.
We are so proud of the many veterans who are members of our Harbor Freight family and that Newsweek Magazine has recognized Harbor Freight as one of America's Greatest Workplaces for Veterans.
Please join me in honoring all veterans and thanking them for their service to our country.
Sincerely,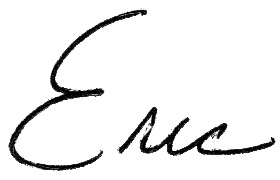 Eric Smidt
Founder and CEO