2020 USS Yosemite Association Annual Reunion
Jacksonville, Florida
29 April 2020 – 3 May 2020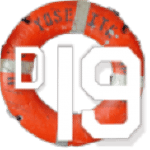 Fellow Yosemite Association Members, Friends, Former Sailors, Spouses & Children of former Yosemite Sailors,
I am pleased to announce our 2020 Reunion in Jacksonville, Florida at the Embassy Suites Hotel at 9300 Baymeadows Road.
Save these dates April 29 through May 3! Join us in Jacksonville for camaraderie, tours, and our annual reunion.
Bill Krug has released new details on the 2020 Reunion
.