2018 USS Yosemite Association Annual Reunion
Valley Forge Casino Resort, Philadelphia
May 2 – 6, 2018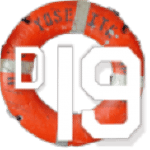 Save these dates May 2 through May 6! Join us in Philadelphia for camaraderie, tours and our annual reunion diner. Come for the whole 2018 reunion or just a couple days or only the dinner on May 5, 2018 at 6:00 PM. This is an preliminary notification of our 2018 Reunion scheduled for May.  More information will be publish regard our 2018 Reunion. Please complete the 2018Reunion Survey Form below.
Reunion 2018 Philadelphia Event Agenda
We are excited to invite those that once served on the Yosemite and family members tied to those individuals to join us for a great time in Philadelphia 2-6 May 2018.  The Valley Forge Casino Hotel Resort / Radisson Hotel will host our group.  The complex is stunning. You will stay in the Radisson and enjoy rooms with 31 inch flat screen TV'S and a lush atmosphere. It is like being in your own individual city.  Gaming Entertainment with a world class Casino right where you are. Fine dining and a great nightlife.  Seven Restaurants within the complex.  Unparalleled night life with shows and events going on all around you. Philadelphia offers great Museums, Golf Courses, Valley Forge National Historic Park (.5 miles), Art Galleries, great shopping at the King Of Prussia Mall (2 miles…One of the Nations Largest), with the Old City and Center City close by full of great things to see.
Expect our Hospitality Room at the Hotel to be top notch.  When you are with our group  you will enjoy…. Beer, Wine, and Mixed Drinks, and Soft Drinks and snacks for our Reunion Guests Wednesday-Saturday.
We start with a "Welcome Event"2 May,  the first afternoon with Hors d'oeuvres and drinks.
We have a tour each day of the Reunion starting on 2 May. " Independence  After Hours " with dinner. (4:45-9:15 PM)  A journey back in time as you walk cobblestone streets of Philadelphia on the eve of July 4, 1776. With your evening beginning at the City Tavern for drinks and dinner as you interact with towns people and learn the history of Philadelphia in the late 1700's.  Then we will sneak into the Pennsylvania State House (Independence Hall) and eavesdrop on the goings-on as the Founding Fathers put the finishing touches on a revolutionary document.
Colonial Philadelphia Experience.  3 May leaving the hotel at 9:30 AM and arriving back at 3:15 PM.  Combination Bus and some walking tour through the Heart of Philadelphia's Historic District. Visiting Market Street with all the shops and stores, Independence National Historical Park, visiting the neighborhoods where our Founding Fathers Lived.  With tiny courtyards and back alleys of the Old City. Sights may include: Liberty Bell Center, Congress Hall, Old City Hall, Christ Church, Ben Franklins Print Shop, Betsy Ross House, Franklins Grave, and Elfreth's  Alley. With lunch at the famous Reading Terminal Market.
Longwood Gardens with Chaddsford Winery Tasting. 4 May Departing Hotel at 8:30 AM and Returning 3:00 PM .  At the Gardens  1 guide per 15 guests. Tour length will be approximately 4 hours. Longwood Gardens is known as America's premier horticurltural center with 1,050 acres of majestic gardens.  You will enjoy lunch at the Café' ($20.00 prepaid voucher) as part of the tour. The Winery established in 1982 is one of the oldest and most admired in Pennsylvania. They produce 30,000 cases of wine annually.  With whites, reds, sweet and dry wines. Enjoy tasting the wines while you are at the winery.
Battleship New Jersey with Lunch. Saturday 5 May this will be a 3.5 to 4 hour tour of America's most decorated Battleship. Private fire power tour of the Battleship New Jersey.  With a great museum on board after you complete a tour of the ship. When it is all done you will gain a understanding of what life was like for a sailor on the Battleship New Jersey.  Finally, before it is all done an Andrews Sisters Show, by the Romano Sisters, will get you singing and dancing with the music from the '40's and '50's.
Saturday Afternoon 2:00 PM,  we will have our "General Meeting" that will last 1.5 -2 hours.   Saturday evening we will have our Banquet Dinner and of course our Raffle where the items guests bring are sold by drawing tickets.  This evening event is always the culmination of our Reunion.
We are looking forward to seeing many of our fellow shipmates from The Busy Lady.
If you are interested in attending, please contact the USS Yosemite Association President, Bill Krug at w.krugIII@gmail.com or call (352) 419-6620 for further information or complete the Survey Form below.
Bill Krug III
Vice President Yosemite Assn.
Group Leader / Point of Contact
USS Yosemite Reunion 2018 Registration Form